What People Say About Us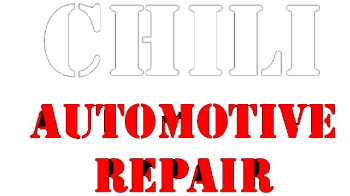 I had been looking for a local auto repair shop for a while. Didn't really take too much notice of Chili Auto as I drove by them on a daily basis until they did a major overhaul on the exterior of their shop. Went home and got online and liked the reviews and decided to try them. Took my car in for a brake job and was impressed with the information shared by Mark prior to my appointment. Had my brakes replaced in February and have to say that it was the best mechanical work I have ever received. The brakes work flawlessly - very smooth and the adjustments are perfect. I would definitely refer them to family and friends. Now scheduled for a tune up and a little bit of transmission work. 5 Star service and quality of work.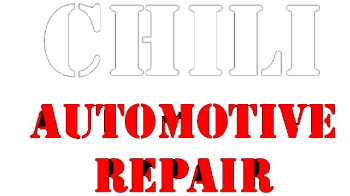 To Mark & Crew,

Thank you so much for immediately taking care of a problem with my car. My car had been shifting strangely for about a week. My husband checked the transmission fluid level and it didn't even register! He told me to pick up a couple bottles of transmission fluid but then found out Toyotas take special transmission fluid.

So naturally a trip to Chili Automotive was next. They put some transmission fluid in but it wasn't filling. Mark wanted to put it on the lift and the problem was that the transmission line was leaking badly! He said I couldn't drive it and asked if I had anything planned that afternoon. They fixed it right away! I didn't even have an appointment!

I am so grateful to you and your crew! Thank you!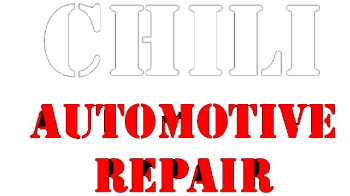 I have had my cars & trucks serviced by Mark Walsh for 25 years. He is a man of integrity & automotive expertise. Now my sons, as well, bring their vehicles to Mark. This is a second generation of happy cusatomers.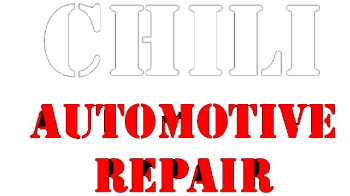 It is important to me to have reliable and trustworthy automotive repair service as I tend to drive my cars for several years rather than buy new ones every 3-4 years. I came to Chili Automotive Repair approximately two years ago and have been very satisfied. There are three things I look for in an automotive repair facility: people, place, and performance. People I want to work with people who are competent and people I can trust. The staff and personnel at Chili Automotive Repair meet this test completely. They are extremely courteous and knowledgeable. They also tell me, in language I can understand, what the problem is and what needs to be done to correct it. They let me know what potential problems might be coming in the future and how to avoid them. They provide sound long-term maintenance strategies. They are also very flexible and accommodating. One time I had a battery that was just about to expire in minutes. I quickly drove to Chili Automotive Repair thinking I would have to leave the car all night as it was about closing time. However, they took me in and fixed the problem (installed a new battery) right on the spot. Place This seems like a small thing but it is actually very important. The Waiting Room of any business speaks volumes about the attitude of ownership toward its customers. Chili Automotive is no exception. The Waiting Room is comfortable and clean. Its condition and appearance plus its amenities (coffee, water cooler, and rest room) tell me that my comfort is important to Chili Automotive Repair. I appreciate that. Performance When repairs are performed on my cars I expect the problem(s) to be remedied so that my car is safe and ready to go and that the problem(s) will not re-occur. Chili Automotive Repair consistently achieves this standard. Owner Mark Walsh and staff adeptly diagnose the problem, propose the best solution, and deliver the repairs that were promised. They do this in a friendly and professional way. I would recommend Chili Automotive Repair to any of my friends.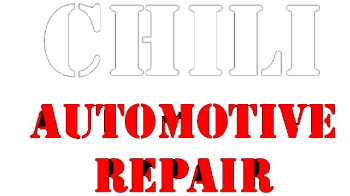 Once again, you have provided service above and beyond our expectations. In the world we live in, it is very comforting to know that you are watching out for the safety of our family with your attention to detail. We drive past many other automotive service providers to use your family owned business, because on many occasions, in many situations down through the years, you have proven yourself trustworthy. Your efforts to consistently go the extra mile for our family are appreciated, and we will continue to recommend our friends and colleagues to use your services.